Behind The Lens With Tim Nunn
---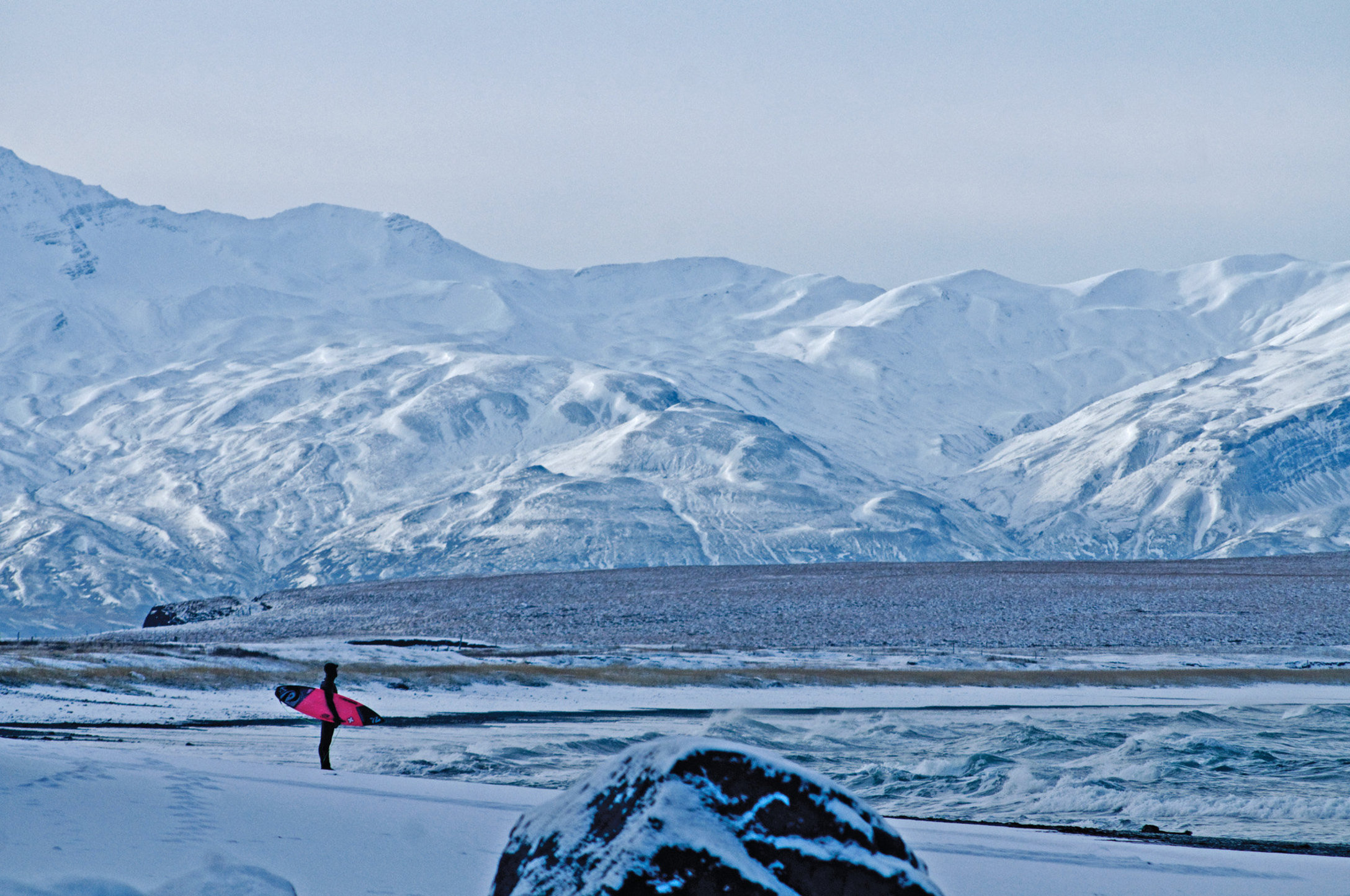 For those reading, tell us a little about yourself...
My name is Tim Nunn, I am currently based on an old cold war air base in the Suffolk countryside. I spent five years on the road followed by ten years in Cornwall, but whilst I love Cornwall and hope to live there again soon, my work means I travel a lot so being closer to airports sadly makes more sense. My path into photography was convoluted, I started off doing a Geography degree, but along the way became best mates with Roger Sharp AKA Sharpy (current Carve Mag editor), he was very much into his photography and after college we hit the road, forsaking our degrees - Sharpy shooting and me filming. I ended up making and contributing to 14 films in total. Then a twist of fortune made me pick up a camera. I got to share an office with The Surfer's Path magazine up in Bude and ended up sharing a house with it's founding editor Alex Dick Reed, so I got to look over thousands of slides that came into the office from the best photographers in the world. The second bit of good fortune for me was that Sharpy became editor of Surf Europe mag, and between them they encouraged me to pick up a camera and start shooting. One thing then led to another and I became photo editor of Wavelength, then editor for a total of seven years. They were epic years working alongside an amazing team and we reversed the fortunes of the ailing mag, whilst getting to do some outrageous trips. I then left and joined Nike where I shot and managed their digital content for European surfing, and got to shoot with some of the best surfers in the world, which was awesome. I've now shot brand campaigns and ads for for the likes of O'Neill, Finisterre, Billabong, Quiksilver, Yves Saint Laurent, Hurley and many smaller brands. I now freelance, am launching a gallery, work for Hoax a skate/surf brand that includes Ed Sheeran in its roster of ambassadors and run a not-for-profit environmental group called The Plastic Project. So surf photography has taken me a long way.
Describe your photography in five words
Environmentally inclusive high octane action.
What are some of your passions that influence your photography style?
The environment is number one and always has been, I love to give the viewer of an image the full experience of what is going on, not just a tight action shot, but put the wave and rider into his or her environment. I also love the fact that surfing takes you to the weirdest places and you get to see things that you never would if you were not a surfer, meet people and hear their stories that you never would, it's brilliant, no other sport is quite like it.
Where is your favourite place to shoot?
I love some of the slabs in Scotland, the water colour up there is awesome, only trouble is they don't really get properly big.
Have you any trips or exciting projects coming up?
So I am working really hard on The Plastic Project at the moment, it's a photographic and film project to use surf and adventure to help get across the environmental disaster that is marine litter. I basically use the surfing and adventure as a precursor to introducing the environmental issues, and it works, and especially in schools, so i spend a lot of time working on that. Trip-wise I have Iceland, Greenland, norway, Scotland, Ireland and The Falklands all on the horizon which is very exciting.
What is your preferred equipment to shoot on?
I am the ultimate equipment switcher, I used Nikon for ages, then went to Sony and now use Canon and a bit of Sony, my workhorse is a Canon 1DX combined with an Aquatech housing though. I also love the Sony A6000, mega portable and speedy.
What would you like viewers to take away from your work?
Three things really, to be inspired and want to go out and have adventures of their own, that's the key which leads on to them also taking away a greater respect for their environment, and finally I hope people find some beauty in the images I produce.
Who are some photographers that you admire and respect?
I grew up loving Ted Grambeau's work, also Jon Frank and they are still two of my favourites. Obviously Sharpy as I have spent so much time working with him, Ben Selway and Greg Martin have always been an inspiration. Probably my favourite photographer though is Brian Nevins, he really trail blazed a new way of shooting when he was on staff at Surfer, without Brian there would be a lot less interesting photographers in the surf world.
What tips or advice would you give to someone wanting to get into photography?
Two things, do not spend too much money on the latest equipment, you can pick up full setups including water gear for so little, and then think different, find your own style, surfing needs creativity to survive so embrace that.
If you could shoot with one person, dead or alive, who would it be?
I got to shoot Andy Irons for a film in West Oz some 15 years ago now, the guy was insane, and unlike a lot of top pros totally unpredictable and mind blowing at what he would do. No doubt if I could, I'd shoot with him.
---
Take a look at some of Tim's favourite shots and the story behind them...
This is Micah Lester in the Lofoten islands, I'd already planned this shot before I got there, but we waited days for light and swell to come together. Thing I really love beyond the epic scenery, is the fact it was shot on a £50 lens, just shows you don't need crazy money
This is Nelson Cloarec from Hossegor, a couple of frames before this one ended up on the cover of Carve, but I now love this one, simply for the lip
This takes me back to the best surf trip I have ever been on, we got dropped off in the Candian wilderness for a month, totally out of contact with civilisation, living with bears and wolves, waiting for this wave, which is just spectacular
I have been to Iceland 17 times now, and have never slept in a solid structure other than a public toilet one night. The main reason is so we never miss moments like this, no matter how cold it gets. This is Ian Battrick, letting the Aurora Borealis dance him to sleep
I got to shoot Reubyn Ash a lot when I lived in Bude, best grom I've ever seen come through in the UK, and getting to shoot him from age 13 upwards was pretty epic, this one is sometime in his teens
My favourite shot from the UK, Ian Battrick in a crazily beautiful pit in Scotland
The flip side of the reef from the shot before, about 1 in 3 waves does this on a good day, Ian Battrick again on his way to the reef
This is my favourite place to swim at sunrise, it's chilly but the view out of empty barrels is something very special, even with some of my colleagues looking in
This reef is so shallow, but perfectly formed, and this shot of Rick Willmett perfectly illustrates that
Just waiting for gaps in winter sets is daunting
This is Age Obrestad, he was Norwegian champ when this shot was taken, it was insanely cold mid winter Iceland, but there is always time for one more
Follow Tim below